Welcome
Oak Knoll Barbershop has been in business since 1932. We have over 80 years of experience and we have served more than three (3) generations.
Oak Knoll Barbershop is an old school type of barbershop. We have a nice and quiet environment with a forty-eight (48) inches flat screen television. Here you can watch sports and any movies you prefer. Our prices are very reasonable. Call us for more information at (626) 282-6976. We specialize in men's and kids haircuts, straight razor shave and we also do girls haircut. We treat our customers like a family and when customers come over to our barbershop we make them feel like they are at their own home.
Evita the owner works with Oak Knoll Barbershop for over twelve (12) years now. She is an excellent barber and she has a lot of loyal customers.
Jose - one of our barbers has been working with Oak Knoll barbershop for over thirty (30) years now. He has a lot of loyal customers. All of our barbers here are outstanding and we promise that you will not be disappointed to come over and get a haircut.
Oak Knoll Barbershop wants to say Thank you to the community for all their support. Our shop is open six (6) days a week - from Mondays to Fridays (9:00 am to 6:00 pm), Saturdays (8:00 am to 5:00 pm), closed on Sundays.
We also welcome you to try our newest service and be relaxed with our scalp massage with the refreshing eucalyptus aroma.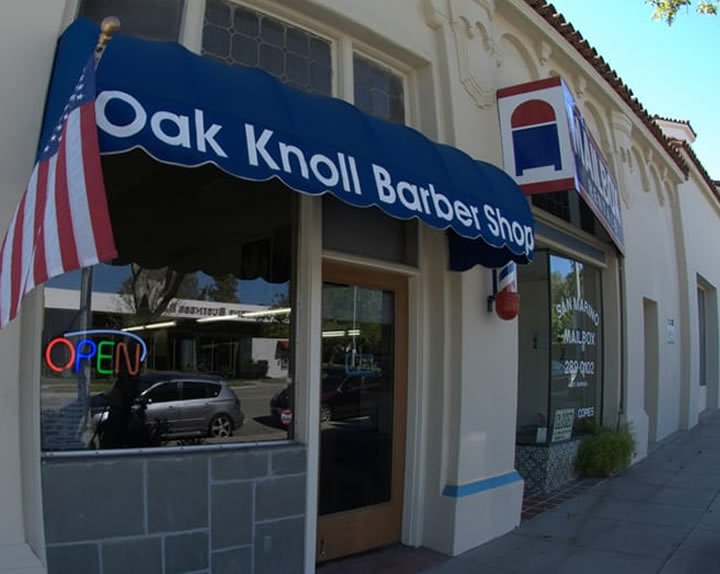 Our Services
Barber shop
Haircuts
Men's haircut
Boy haircuts
Girls haircut
Straight razor shave with hot towel
Beard trim
Scalp massage with hot towel